Important! During holiday seasons we are answering to emails more slowly than normal! There might not be any tenant committee members available to rent the trailer for you during holidays.
You can rent the Tenant Committee's trailer for 10 € / day. We only offer this service for people living in PSOAS apartments.
Make your reservation a couple of days (48 hours) before you need the trailer. Earlier is better. Remember, this service is provided by a volunteer, and if your reservation conflicts their schedule, you may not be able to get the trailer.
Trailer person arrange place and time for contract and key for personal.  Follow instructions that you will get from trailer person.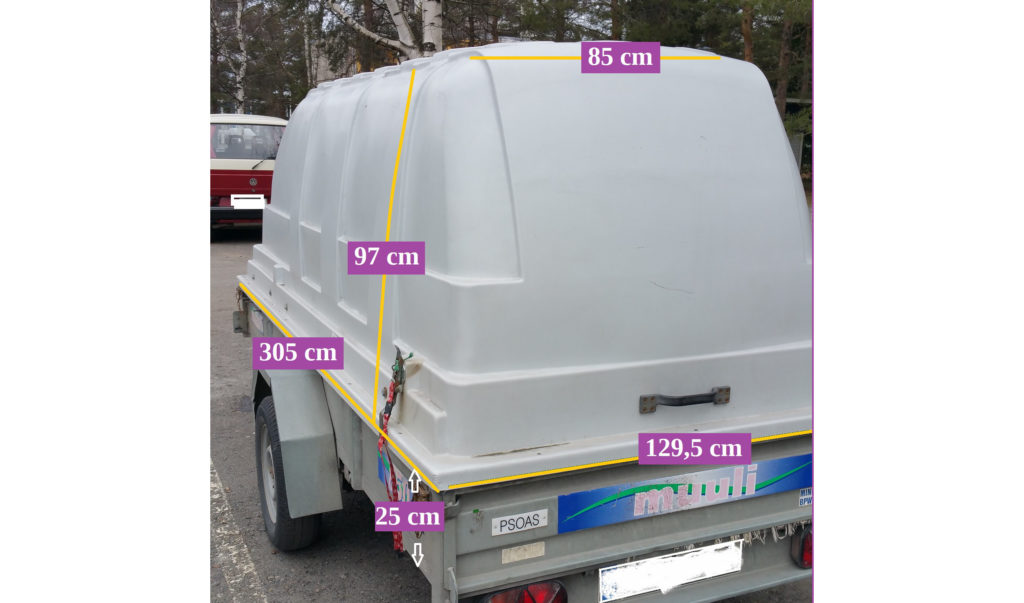 Instuctions for renting the trailer:
1. Check the calendar. Is the trailer free when you need it?
2. Send an email to the person responsible:
Email
ikokkoniemi[at]gmail.com
Always mention these:
– The day(s) when you need the trailer.
– Your name, address and phone number.
3. You will get a reply as soon as possible. The person responsible will tell you when and where you can pick up the key. He will also give you his phonenumber so that you can call him before picking up the key (in case the front door is locked).
Sometimes the emails end up in junk mail. If you haven't received a reply in three (3) days, please PM our Facebook page and someone will poke the trailer person to check his junk mail. Please do not do that earlier since we do not like spammers and impatient people.
Instuctions for picking up the key:
1. Be on time. The person responsible will wait for 15 minutes. After that he cannot guarantee being available.
2. Bring an ID, your PSOAS lease agreement and the money for paying the trailer rent.
3. You will get instructions for returning the key.
Person responsible:
Email
ikokkoniemi[at]gmail.com